Approach
Affrontiamo le sfide.
Comunicazione, Connettività, Contatto. Non si tratta di sola Adv: grazie alle sinergie con le altre società del Gruppo Facile, a ciascun cliente viene offerta l'opportunità di attuare campagne di comunicazione integrata, fino a vere e proprie commercializzazioni dei prodotti online mediante la creazione e l'utilizzo di siti di e-commerce.
OUR CONCEPTS
Tre parole su di noi
first:
COMMUNICATION
Trasmettiamo l'impressione giusta al pubblico giusto e nei contesti giusti.
We send the right impression to the right audience, in the right contexts.
third:
CONTACT
Portiamo il cliente a creare contatto con veri potenziali consumers, mirando al target senza dispersione di contatti.
We bring the customer to make
contact with real potential consumer,
aiming at the target without loss of contact.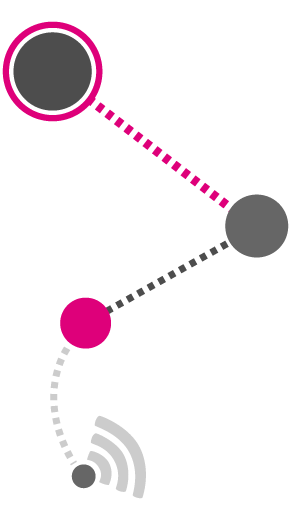 second:
CONNECTION
Creiamo una rete di valore, aziende che entrano in contatto tra loro e con i propri clienti in una connessione infinita che genera visibilità e successo.
We connect businesses with their target and with other companies that come into contact with other companies and so on...